Collaborations
At Pringle Homes we have high expectations; as a family unit, in our personal lives and as an accomplished housing developer.
We are hard working and aim to exceed our customers' expectations. Therefore we have carefully chosen to collaborate with the following companies and organisations to ensure our customers' satisfaction remains at the highest level. We are also actively involved in supporting several local groups and charities, details of which are included on this page.

Stuart Frazer
Stuart Frazer has been at the forefront of kitchen design since 1974.  With Stuart Frazer you can be assured of the very best service, design and installation.
---

Collins White
---

Burning Desires
Established in 1991, Burning Desires Limited has become one of the largest retailers and trade suppliers of luxury/bespoke fireplaces in the North West of England.
---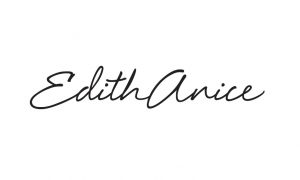 Edith Anice
"Creating something you love but find impossible to define."
---

Gainsborough Flooring
Gainsborough Flooring is a family run business led by an experienced and very approachable brother and sister team, Eddy and Vicky.
---

Lancashire Bedrooms
Lancashire Bedrooms supply and fit beautiful fitted bedrooms across Lancashire the North West.
---
Panorama
Established over 50 years ago, Panorama Kitchens supply high quality kitchens to retail and trade customers throughout the North West
---
Structural Timber Association
Building offsite solutions in timber
---

Smith & Love Planning Consultants
It's refreshing to deal with planning consultants that respond promptly and communicate proactively. With Smith & Love Planning Consultants you get honest opinions.
---

Crossgate Church
Crossgate Church where love is at the heart of everything they do
---

Preston Grasshoppers
Pringle Homes & Preston Grasshoppers Rugby Football Club have a long history socially and professionally. We are proud to support & work with this hub of local society.
---

Action Kibogora
Pringle Homes are proud to support Kibogora Hospital Maternity and Neonatal ward.
---