Buying Process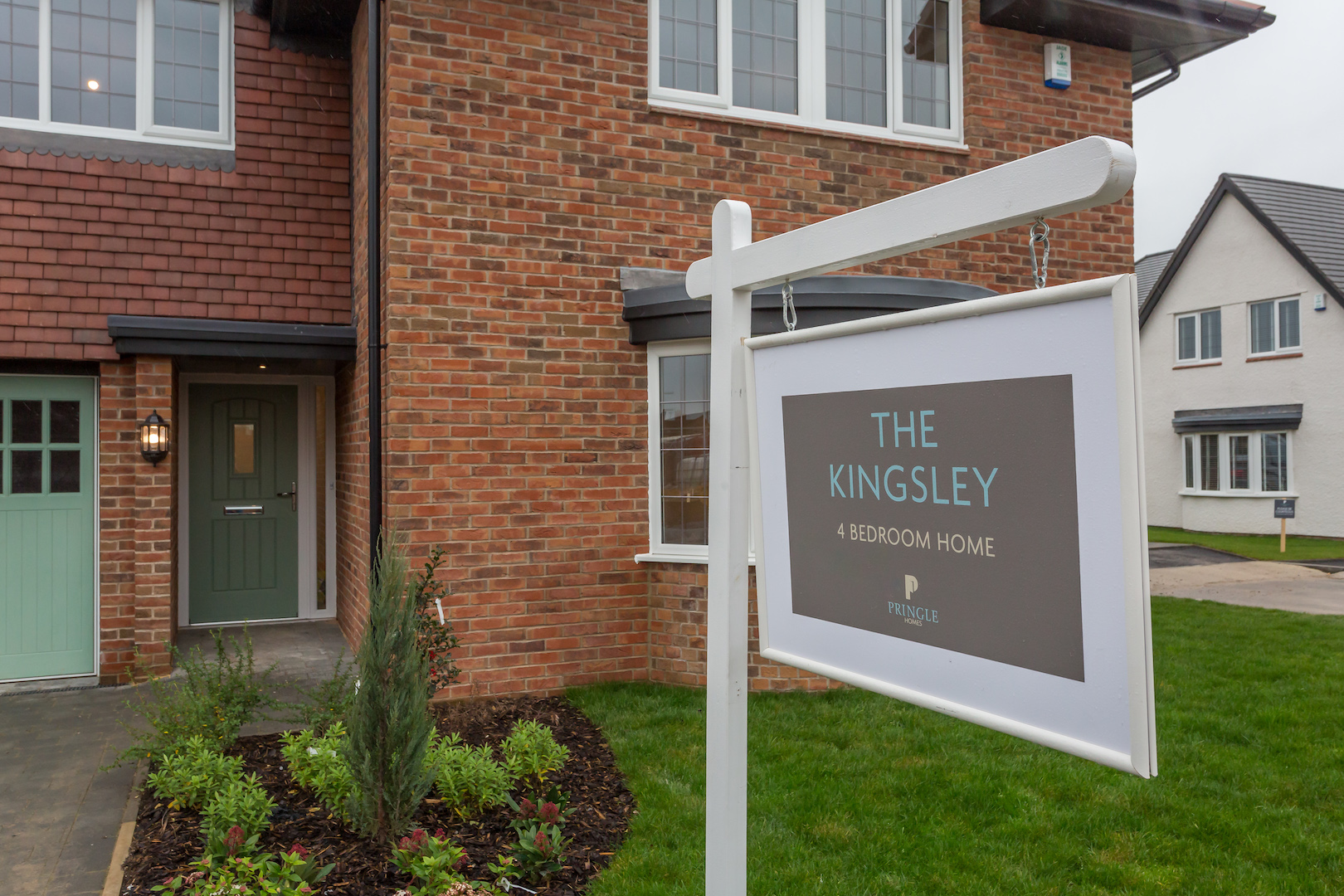 We like our customers to be well informed when buying a Pringle home. This section will provide answers to some of the questions you may have regarding the purchase of your Pringle home. Rest assured the Pringle team are also on hand to guide you through the process.
Enquiry – Make an initial enquiry through our website or via our allocated estate agents. Details of which can be found in the "Contact Us" area of the website.
Brochures and additional information – Full colour brochures and detailed specifications for each development and individual property are available on the website. If you would like a hard copy then please contact us via the enquiry form or via our estate agents.
Viewing – We will organise a convenient date and time to show you around a nearly complete/completed Pringle Home. During your visit the spacious nature of a Pringle development, quality of build and impressive internal layout can be experienced at first hand.
Reservation – In order to reserve a Pringle Home we require a Sales Deposit to be paid. This takes the property off the market and starts the legal process for the purchase of your new home. Sales Deposit payments contribute to the sale price and are therefore deducted from the outstanding sum due on completion.
Meeting at our Office – taking your interest further, we can arrange a meeting at our offices to provide you with any additional information about your chosen plot and answer any questions you may have.
Exchange of Contracts – This should take place 5-6 weeks after reservation and requires a deposit (usually 10% of the sale value) to be put down to secure the purchase. The deposit contributes to the sale price and therefore is deducted from the outstanding sum due on completion.
Choices – providing you have secured your purchase at an early stage of construction, you can customise your new home in a number of ways: choosing a desired fireplace & kitchen; choosing wardrobes; customising the electrical specification; increasing the future proof specification and choosing bathroom and kitchen tiles from a large range. Our nominated suppliers all have many years' experience in their chosen industry. A visit to their respective showrooms is an exciting and informative part of the buying process and one which we would strongly recommend. Our customers always appreciate the professional advice and range of choices offered by our customer focused suppliers.
Site Visit – Seeing your new home at first fix stage gives a real feel for the layout and room proportions. This visit is an ideal opportunity to measure up for furniture and ensure that the electrical layout works for you.
Construction Completion – We will keep you updated on the progress of the build of your new home and when completion can be expected.
Legal Completion – When the property is finished and ready to move into, legal completion will take place and we will arrange a handover date for your new home.
Handover Day – Welcome to your new Pringle Home! On this day one of our sales team will meet with you to hand over instruction manuals and necessary paperwork, but most importantly of all, your keys! We will be available to accompany you through your new home, room by room and take you through the Handover Pack. At this point any initial 'snags' can be checked with the team member.